As a contractor, you're in the business of solving problems for your customers, and when it comes to crawl space encapsulation, your solutions will have a lasting impact for years. Why? Because crawl spaces are prone to high humidity, rot, and general nastiness. These problems can directly affect a home's value and the quality of life of the people inside.
That is why encapsulating a crawl space is always a good idea. A homeowner can head off many potential problems simultaneously, like mold growth, high energy bills, decreased property value, and potential health problems due to mold.
At Nash Distribution, we believe that you should only provide your customers with products proven to last for years. That is why Nash recommends using WhiteCap Vapor Barriers in your crawl space encapsulation projects.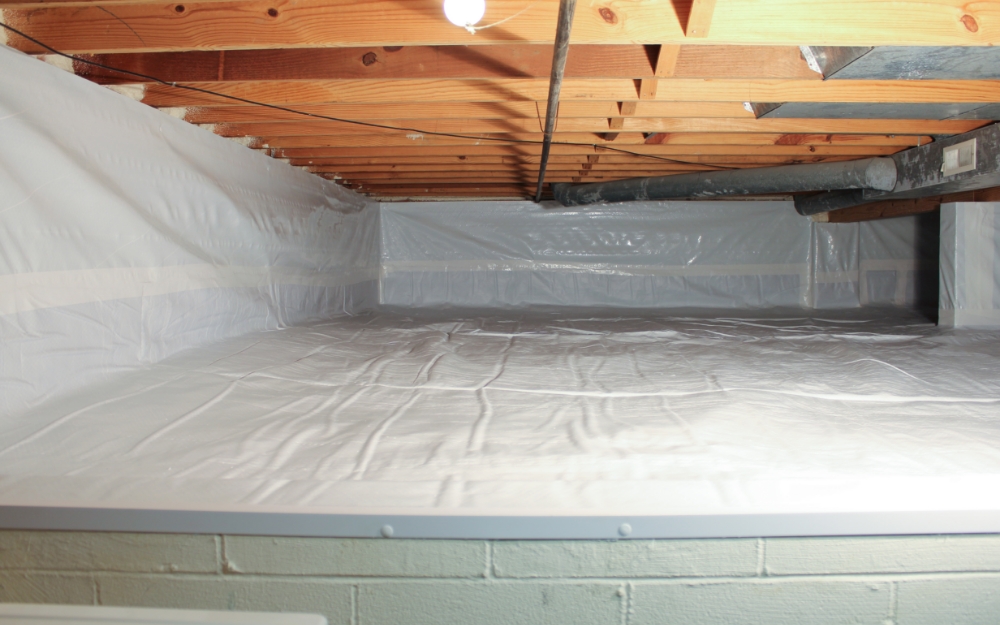 Why WhiteCap?
Why choose WhiteCap for crawl space encapsulation? What's stopping you from just going to a retail store, buying crawl space liners, and installing them yourself? The answer is simple: WhiteCap Vapor Barriers are superior in every way. WhiteCap is:
Tested: WhiteCap Crawl Space Vapor Barriers meet the strictest standards for moisture protection, puncture, and tear resistance.
Permanent: WhiteCap products are also manufactured to stand the test of time, permanently addressing a customer's crawl space concerns, restoring value and peace of mind.
Quality: WhiteCap Vapor Barriers are designed to defend a home against the elements. WhiteCap has a full range of solutions to answer any crawl space repair challenge, no matter what climate your customers live in.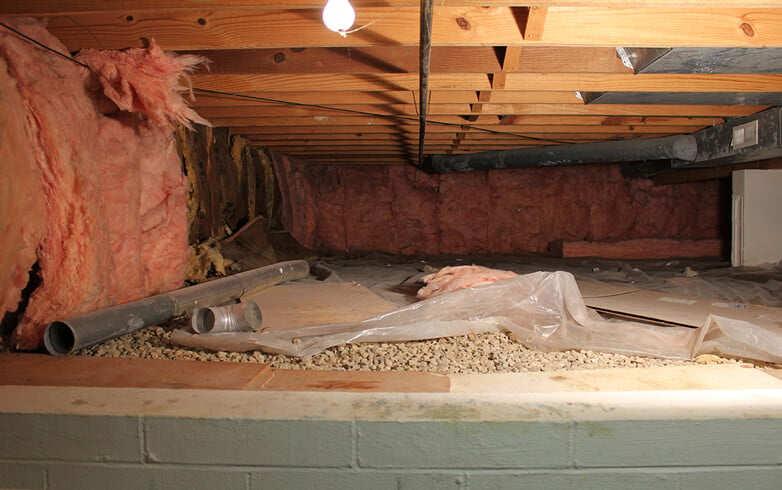 Clean Things Up
To make the most out of WhiteCap products and any crawl space-related project, the first step is to clean things up! Out-of-sight and out-of-mind crawl spaces are typically the most neglected area of the home. There's often debris and damaged insulation that requires removal and possible mold, mildew, and pest remediation. The crawl space should be made as level as possible for the best possible form and fit for a WhiteCapped crawl space.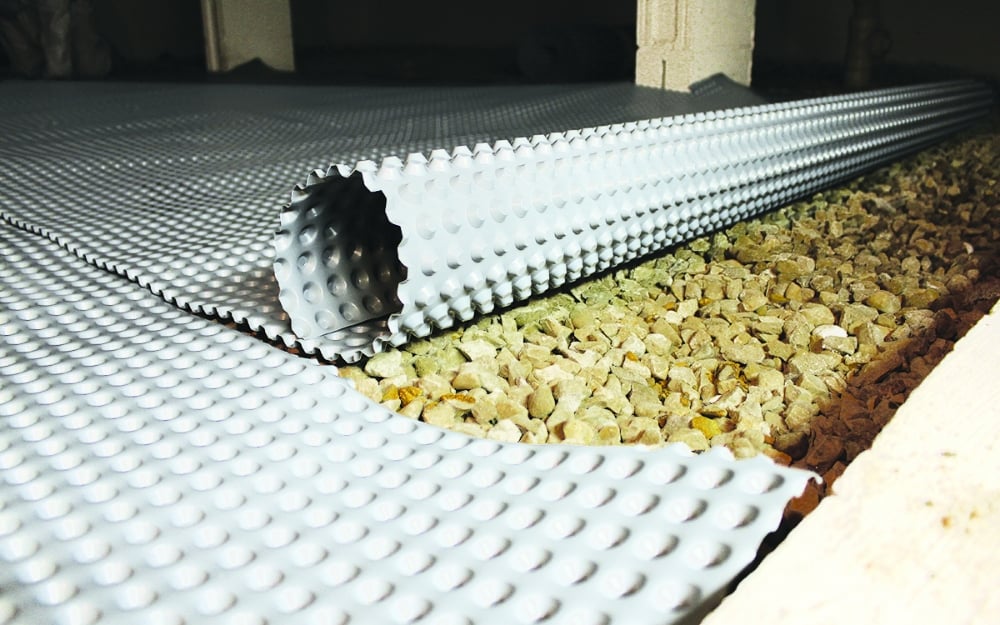 Drain and Dry
Once the crawl space is clear, you should address any standing water or water seepage issues. A drainage system and sump pump may also be needed to protect the space before encapsulation. A base layer of WhiteCap Drainage Matting may also be needed.
We recommend drainage matting because it's the best practice for maintaining an air gap between the earth and the top layer of WhiteCap Liner. This has the benefit of protecting seams and overlaps in the encapsulation material, making it much more durable than any other crawl space system available. Then "dry-in" begins with the WhiteCap Vapor Barrier's installation, and the outside vents are sealed, cutting off the elements that cause poor indoor air quality.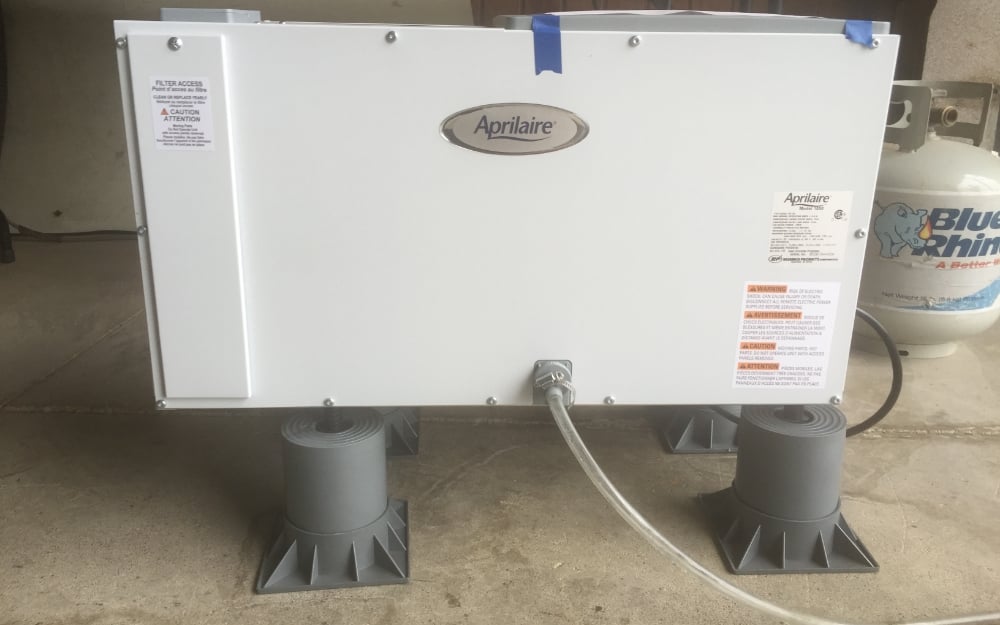 Dehumidify
After completing the work, it's essential to regulate and maintain the space's relative humidity. A quality, commercial-grade, compact dehumidifier can remove 70-155 pints of moisture per day. These units make the home more comfortable and filter out pollen, spores, and other particulates, improving overall indoor air quality.

Nash Distribution has a wide range of dehumidifiers that are perfect for any crawl space encapsulation. You can view our selection of dehumidifiers here.
Looking To Provide Your Customers With A Product That Works?
Available to Nash Distribution customers, WhiteCap products should be your only choice for crawl space encapsulation. Their durability and superb manufacture make WhiteCap Vapor Barriers the perfect option for taking back musty and dirty crawl spaces.
If you would like to know more about WhiteCap, our sales team is here for you with a focus on superior service. Everything from product pricing to how to get the best from our products, your Nash Distribution sales rep is happy to help.